2020 Retreat to Gabon, Africa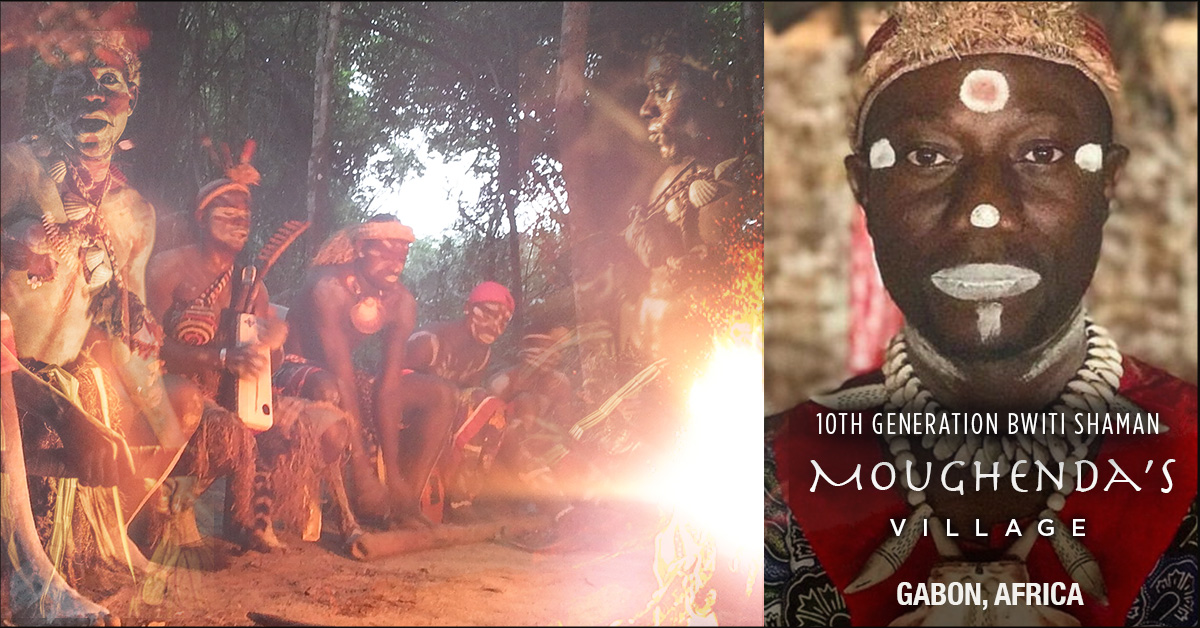 DATES:
July 17-29, Aug 7-19, Sept 4-16
"To initiate into the Bwiti is to have two feet in the tradition; a full commitment to truth, living the truth, loving life, knowing yourself, opening your senses, connecting with spirit, communicating with your soul, listening to your inner guide."
– Moughenda, 10th Generation Bwiti Shaman
Traditional Welcome Ceremony
Full Initiation into the Missoko Bwiti Traditon
Spiritual Shower
Psycho-Spiritual Ceremony
Shamanic Physical Healings
Herbal Jungle Medicines
Ancient Bwiti Fireside Teachings
Fresh Iboga Root Bark
Traditional African Dancing
Usage and Practice of Sacred Ceremonial Instruments
Iboga Teas Prepared by Village Shamans
Full Immersion into Sacred Tradition
---
All interested parties must complete a thorough screening process prior to booking their journey. Not everyone is accepted.
Click "Apply Now" to begin this process and speak with a Bwiti Team member that's eager to help you out!
How to Prepare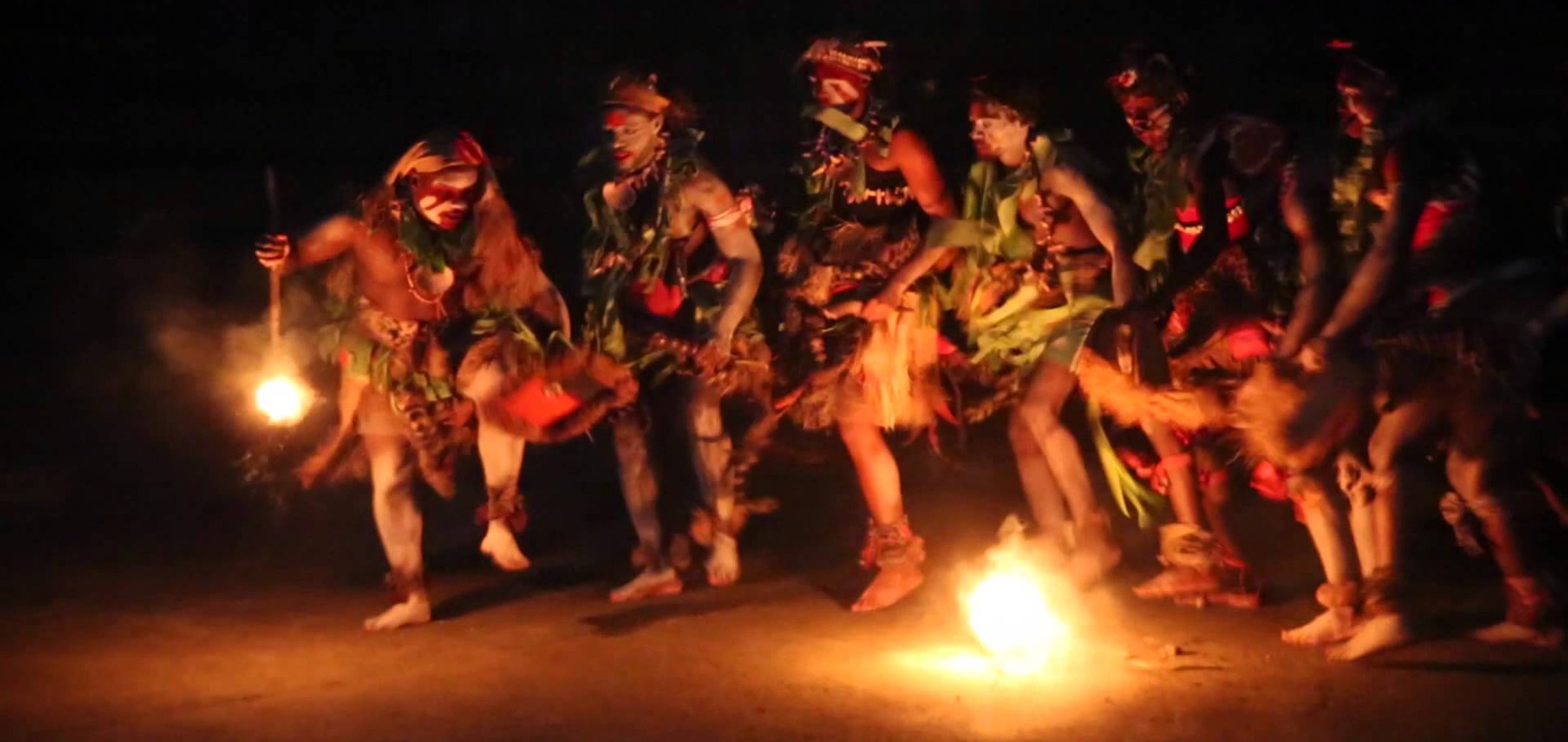 How to Prepare
Travel Preparations
Obtain valid passport
Request Gabonese Visitor's Visa from your embassy
Purchase round-trip airfare to Gabon's Libreville International Airport (LBV)
Schedule vaccination for Yellow Fever (required for admittance into Gabon)
Bug spray/natural repellent (Lavender essential oil)
Unscented soaps/toiletries
Snacks (nuts, crackers, bars, protein powders)
Flip-flops
Closed-toe hiking shoes
Socks
Swimsuit and towel
Long-sleeved shirts and pants
Shorts and T-shirts
Camera
Journal and pen
Headlamp
The Bwiti Healing Difference
Months later you are still integrating the magic. Both Michael and the Bwiti Healing team are here to support you during the retreat and back at home.
As a web + print designer with 10+ years experience and a Certified Life Coach under Coby Kozlowski, my mission is to help to empower people to design their lives and feel completely free and in love with life.
Go big or go home!
A Holistic Practitioner and Life Coach with a Psychotherapy certificate from the Transformational Arts College and an Energy Psychotherapy certificate from Seemorg Matrix. My passion is to help people find their way back to their true selves and achieve inner peace.
Our Happy Guests
Enlightening and profound search of my inner self, this is how i describe my bwiti experience. My only regret is discovering this wonderful medicine so late in life. Micheal is an amazing spiritual leader. Whether its through the power of ceremony, or whether its him helping decipher your own personal journey. Entering onto this path, do so of your own free will, and without expectations, clear your mind and the medicine will take you where you need to go to find true inner healing..
-Brian Johnson

---

This has been such an amazing home-coming for me. What a relief, given a long and torturous journey! Now I am not only grounded and centred but also have the tools to navigate and maintain this path. All this was facilitated by this wonderful, superbly-informed and experienced man, Michael, who genuinely cares, understands the minutia of inner processes, and has been consistently supportive and available. Michael provided a top notch service throughout this whole process, from the first phone conversation through to the follow up; very professional and safe. Feeling lucky and grateful.
-S. L.

---

Life changing! Participating in ceremony felt like hitting the reset button on my whole being and my life. It completely healed me of the fibromyalgia I had been suffering from. Ceremony with Michael was so fun and felt completely safe. His nurturing character left me feeling like a spoiled little baby! Can't wait for the next one!
-E.L.

---

What an amazing spiritual journey! After only a week, I feel like a new woman and ready to take on life with all of its wonderful surprises! Michael's gift for storytelling provided us with the guidance that set the tone for the weeks' journey, and his team ensured that we were provided with everything we needed; wonderful lodging, amazing organic vegan food, and someone to talk whenever needed. I am a spiritual person and it was important to me to honour the Bwiti traditions and teachings, which Michael did honourably and naturally. I can honestly say my whole outlook on life has changed in only one week and I can already see the positive change manifesting in my day-to-day life. So if you too are looking to make a positive change in your life and to do this type of journey, look no further because you've found the best.

-S.L.

 
Travel Back To The Beginning, To The Root, To The Truth
Submerge yourself in the Bwiti culture and be led to spiritual freedom. Submit your application to speak with a Bwiti Healing Team member now to see if this experience is right for you- no commitments necessary.