MICHAEL DANCINGEAGLE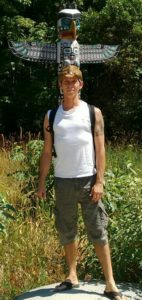 Michael DancingEagle, is a Traditional Iboga Bwiti N'ganga (Healer) for Bwiti Healing, Traditional Counselor, Storyteller, Martial Artist, Qi Gong practitioner and dedicated Father. He's studied deep in the jungles of Gabon under his Mentor Moughenda, a 10th generation Nima/high shaman who continues to provide Michael with guidance and direction for his work in Canada and all over the world.
Having passed through Initiations, Rites of Passage and years of training, he has since conducted and assisted in hundreds of Ceremonies and healing retreats in Gabon, Africa, Costa Rica, Trinidad & Tobago and Canada.
In personal early life experiences, he has worked through trauma, abandonment, physical and sexual abuse, and drug and alcohol addictions, enabling him to genuinely empathize with his clients.  On his path of healing, he has gathered teachings and techniques  that he utilizes in his healing practice from working directly with Buddhist Meditation practitioners, Tao traditionalists, Qigong & Tai Chi/Martial Arts Masters, and a number of Traditional Indigenous teachers.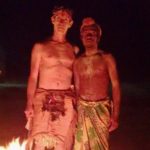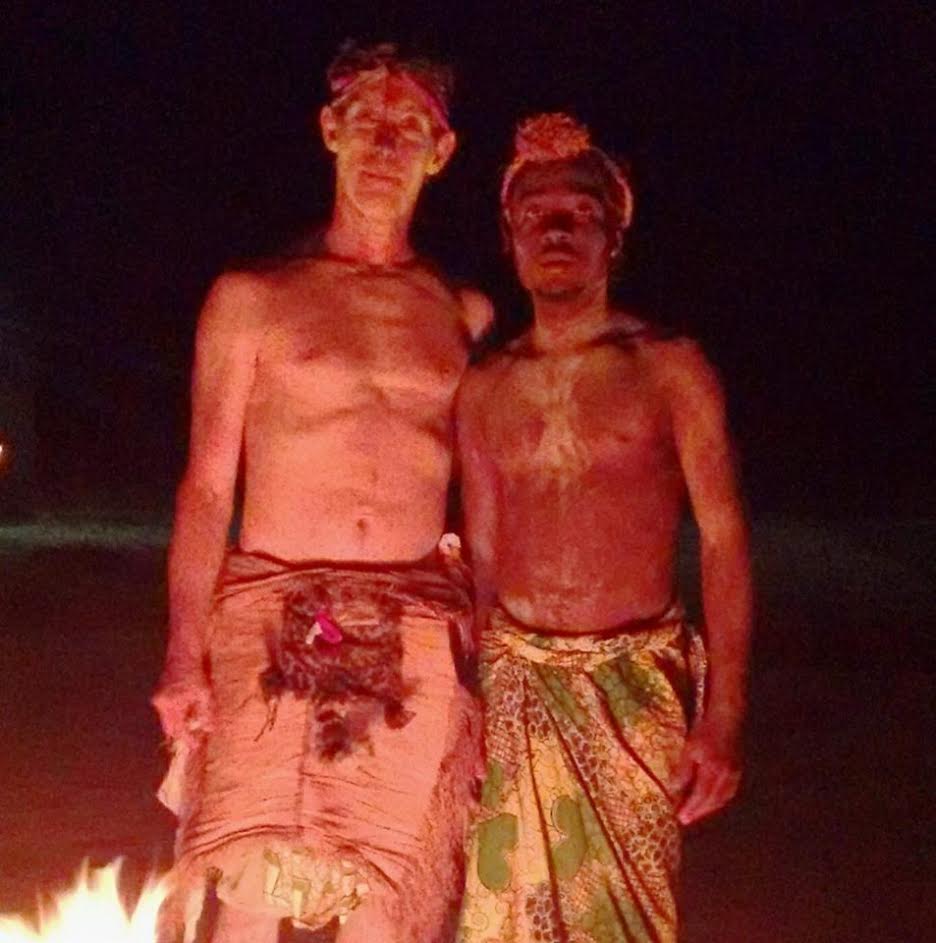 He has participated in various traditional Indigenous healing ceremonies such as Sweat Lodges, Vision Quests and Fastings and worked with other Indigenous medicines such as Peyote and Ayahuasca. Their rich cultural traditions played a large role in Michael's own personal healing and spiritual discovery, all bringing him closer to his role as a healer.
Guests find Michael's humorous take on life, wisdom, extensive hands-on experience, and calm demeanor to provide a down-to-earth, nurturing approach that they can trust. Michael hosts healing Iboga Bwiti Healing retreats and facilitates ceremonies in Ontario, Canada, Trinidad and Tobago and in the jungles of  Gabon, Central West Africa. Michael also offers Missoko Bwiti Shamanic services internationally anywhere Iboga is currently accepted.
As a natural storyteller, he will take you on a journey through the Bwiti teachings and the powerful healing and growth witnessed within the realms of this medicine.
ERIKA LUCIVERO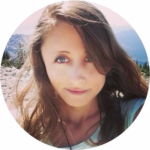 Hello! Welcome to Bwiti Healing! I've been working with Michael since my first Iboga ceremony in mid 2017 and since then I've experienced profound healing, transformation and growth. Please feel welcome to read more about my personal journey with Iboga at www.blog.erika.lu
As a web + print designer with 10+ years experience and a Certified Life Coach under Coby Kozlowski, my mission is to help to empower people to design their lives and feel completely free and in love with life. Go big or go home! I've witnessed the power of Iboga and the Bwiti teachings to help people break through their barriers to make this happen for themselves. Because of this, I've teamed up with Michael to support Bwiti Healing in any way that I can. While coaching and assisting at the retreats, behind the scenes I'm managing website + design, conducting your health assessments, and supporting customer service. Upon reaching out we'll be sure to cross paths. I'm looking forward to meeting you and supporting you on your journey!
SHERRY LEGRELEY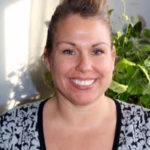 We humans live in a society where a wide variety of beliefs and programming are instilled into us from a very young age.  I believe this can cover up who we are meant to be and can cause us to stand in our own way when searching for true purpose and happiness.   My passion is to help people find their way back to their true selves and achieve inner peace.
For the last 15 years, I have devoted time to training with several healing modalities that I now use and customize to each client.  Some common issues that I have experience working with are anxiety, grief, abuse, stress, depression,  and addiction.   This year I have had the opportunity to work with plant medicines, and most recently I did a retreat at Bwiti Healing.  This was the final piece in the puzzle of my own healing journey as it allowed me to let go of negative patterns that have been holding me back.  At retreat I was introduced to an incredible, gentle medicine called Iboga, and its teachings have helped me find my true self again.  I believe Iboga medicine can change peoples lives in a positive way, so much so that I will be pursuing a mentorship at the Bwiti Healing retreat.
My educational background includes Holistic Practitioner, Life Coach and Psychotherapy certificates from Transformational Arts College and an Energy Psychotherapy certificate from Seemorg Matrix.
CHEF DORIS FIN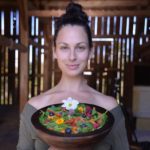 Chef Doris Fin is an internationally award-winning plant-based chef who teaches interactive culinary classes, caters events and encourages people to eat real food from Mother Earth. Her culinary expertise and creativity will tickle your palate and nourish your body, mind, and soul.
www.chefdorisfin.com