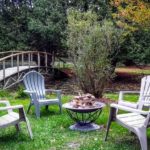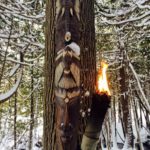 RETREATS

Our retreats offer an opportunity for guests to experience authentic Missoko Bwiti Ceremonies that help in the facilitating of physical, psychological, emotional and spiritual healing, as well as help guests face truths, gain insights, and find deep grounding. Healers are on staff to provide counsel and assistance during the entire process. The retreat often acts as a powerful reset, and catalyst for positive change and rapid transformation.

The Canadian retreats are offered in a comfortable tranquil environment and surrounded by nature, with all the comforts of well-maintained modern facilities. Each guest has his or her own private or semi-private room where they can rest and reflect. Currently in Ontario we offer retreats at www.crystalrootsretreats.com. In Trinidad we are hosted at www.livethealth.com
We also assist those who have an interest in attending cultural tours,  Initiations and healing in Gabon, Central West Africa. Please go to http://www.journeytotheroot.com

We conduct intimate retreats ranging from 4 to 6 guests maximum per session.  Private and semi-private retreats are also available upon request.

To inquire about hosting a retreat and how to bring our ceremonies to,you (click here)
Healthy and nutritious meals are included and special diets can be accommodated.

When guests leave the facilities, the work does not stop.  Iboga continues to assist in providing insights. This is why we provide ongoing consulting and support for our guests after they leave the retreat.
see aftercare page