MICHAEL DANCINGEAGLE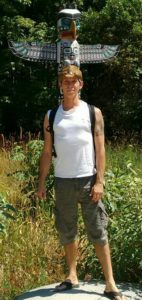 Michael DancingEagle, is a Traditional Iboga Bwiti N'ganga (Healer) for Bwiti Healing, Traditional Counselor, Storyteller, Martial Artist, Qi Gong practitioner and dedicated Father. He's studied deep in the jungles of Gabon under his Mentor Moughenda, a 10th generation Nima/high shaman who continues to provide Michael with guidance and direction for his work in Canada and all over the world.
Having passed through Initiations, Rites of Passage and years of training, he has since conducted and assisted in hundreds of Ceremonies and healing retreats in Gabon, Africa, Costa Rica, Trinidad & Tobago and Canada.
In personal early life experiences, he has worked through trauma, abandonment, physical and sexual abuse, and drug and alcohol addictions, enabling him to genuinely empathize with his clients.  On his path of healing, he has gathered teachings and techniques  that he utilizes in his healing practice from working directly with Buddhist Meditation practitioners, Tao traditionalists, Qigong & Tai Chi/Martial Arts Masters, and a number of Traditional Indigenous teachers.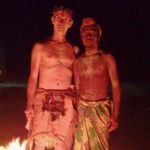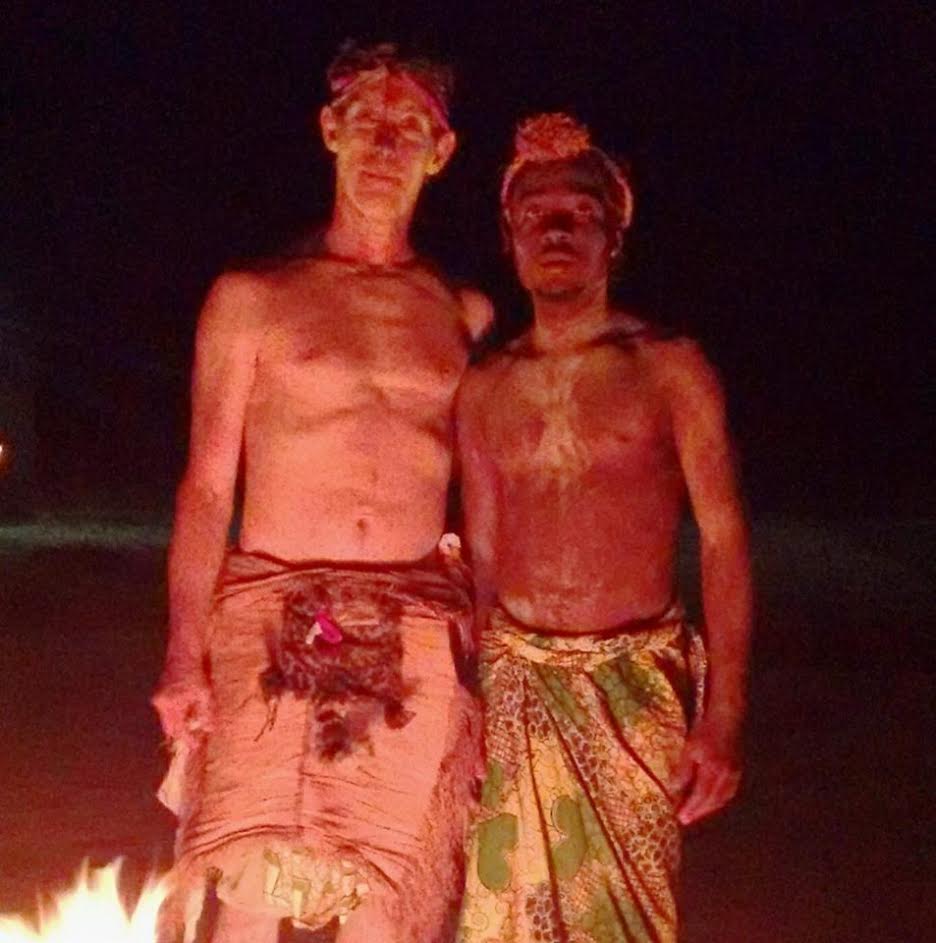 He has participated in various traditional Indigenous healing ceremonies such as Sweat Lodges, Vision Quests and Fastings and worked with other Indigenous medicines such as Peyote and Ayahuasca. Their rich cultural traditions played a large role in Michael's own personal healing and spiritual discovery, all bringing him closer to his role as a healer.
Guests find Michael's humorous take on life, wisdom, extensive hands-on experience, and calm demeanor to provide a down-to-earth, nurturing approach that they can trust. Michael hosts healing Iboga Bwiti Healing retreats and facilitates ceremonies in Ontario, Canada, Trinidad and Tobago and in the jungles of  Gabon, Central West Africa. Michael also offers Missoko Bwiti Shamanic services internationally anywhere Iboga is currently accepted.
As a natural storyteller, he will take you on a journey through the Bwiti teachings and the powerful healing and growth witnessed within the realms of this medicine.
LILLA BALINT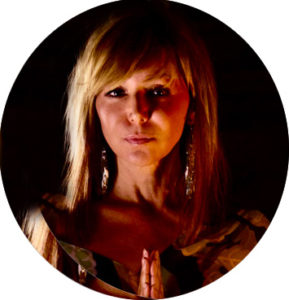 Lilla Balint is trained and initiated in the Missoko Bwiti tradition of Gabon to provide iboga by 10th generation shaman Moughenda Mikala.
"I had my first Iboga Ceremony on Agust 06, 2019, led by fellow Provider and beautiful friend Adele Emelson. It was a decision that changed the entire course of my life. It was the day I consider to be my rebirth;  new beginnings without fully understanding what would be ahead of me. I was absolutely certain the day after my ceremony that I wanted to do what Adele did, leading ceremonies to help people see who and what we truly are, our connection to the Spirit World, which became more real than I could ever imagine. My understanding about our existence and reality grew over night and my life was never the same again. Fast forward a year, there I was in Gabon, Africa, with Adele, committed to be trained as an Iboga Provider by 10th Generation Shaman Moughenda, who is my teacher, my mentor, my friend now. Moughenda's teachings helped me transform and to become the person I am today. I was also Initiated into the Bwiti tradition through the full Initiation Ceremony, therefore becoming a member of the family. I got to experience a deep and profound connection with the Spirit of Iboga during my stay at Moughenda's Village. I hold great respect and love for this Spirit Medicine and a very special bond that can only be fully understood when one makes the decision to surrender to the Medicine and trust it wholeheartedly. Iboga, together with Moughenda, have taught me how to live simply, in the present moment, appreciating all that is given to me free by a benevolent source, the Creator. My journey entails continual learning and growing, expending and evolving to be the very best version of myself each day, to be of service to humanity, to fulfill my soul's destiny in this lifetime."
GREG McCLENAGHAN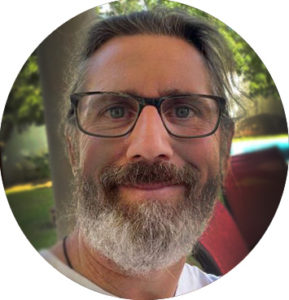 Greg McClenaghan is trained and initiated in the Missoko Bwiti tradition of Gabon to provide Iboga. He has also received additional training, mentoring and guidance with Michael "Dancing Eagle" Cassidy since March 2020.
Born in Ontario, Canada, Greg's travels have taken him to the jungles of Peru to the jungles of West Africa for healing, training and self-exploration.  The healing journey began over two decades ago during personal turmoil. The quest for answers provided the spark into the world of various traditions and healing modalities including meditation, yoga, sound-healing, Reiki and plant medicines.  Meditation and the use of entheogens has been Greg's key to transformation.  If one can surrender, have a still mind and be the observer of his/her experience, the plant medicines will respond with new perceptions and clarity.  All entheogens have contributed to profound healing, but Iboga was the most transformative on this journey. Iboga provided answers regarding life, self-sabotaging thoughts, behavioural patterns and what lies under the various masks we wear.  With a willingness to go deep and with Iboga as the tool, wonderful and marvelous insights were received.   Greg's focus in life is now to assist others in their own personal transformations while always in the process of learning about him-Self. Learning doesn't stop until we take our last breath.  Providing Iboga privately or in retreat settings is his new vocation while maintaining balance in his personal life. 
All these experiences brought Greg to a new level of understanding with which he is willing to share with others. 
ERIKA LUCIVERO
Hello! Welcome to Bwiti Healing! I've been working with Michael since my first Iboga ceremony in mid 2017 and since then I've experienced profound healing, transformation and growth. Please feel welcome to read more about my personal journey with Iboga at www.blog.erika.lu
As a web + print designer with 10+ years experience and a Certified Life Coach under Coby Kozlowski, my mission is to help to empower people to design their lives and feel completely free and in love with life. Go big or go home! I've witnessed the power of Iboga and the Bwiti teachings to help people break through their barriers to make this happen for themselves. Because of this, I've teamed up with Michael to support Bwiti Healing in any way that I can. While coaching and assisting at the retreats, behind the scenes I'm managing website + design, conducting your health assessments, and supporting customer service. Upon reaching out we'll be sure to cross paths. I'm looking forward to meeting you and supporting you on your journey!